Today was a pretty good day. We woke up early and rode the ferry to Block Island. Unfortunately there is only one ferry from Newport to Block Island and it arrives there at 11:15 and departs at 4:45, so we didn't have much time to really enjoy everything there. The ferry ride there was very nauseating. I don't really have sea legs and this ferry was incredibly small, so you really, really felt each wave. That plus the heat I felt sick, but as soon as I moved to the shade I felt much better. The water was very calm on the way home so I was fine. I felt bad for the people that actually got sick on the ride there in the choppy water. We also had a nice experience with a seagull on the boat. In the beginning of the ride, about twenty minutes out in the ocean, a seagull came out of no where and hovered over the top deck where we were. Well this fool across from us decided to hold up some of his bagel and let the gull eat it out of his hand. Very bad move because now it didn't leave. He kept feeding it, and when he didn't, it pecked him in the head. Stupid man. Eventually he got very risky and held the bagel in his mouth and let the seagull take it. I just really hope that guy knows what diseases those things carry.
When we landed Jamie and I decided to walk around a bit and find something quick to eat since we wanted to digest the food before going back on the ferry, for caution sake I guess. After sandwiches at a bagel shop, we walked down to Mansion Beach and enjoyed the very cool water. The water wasn't actually as salty out there and was very clean. That is one thing I like about going to places like this, everyone does their part to keep things neat and clean, not like public beaches back home where everyone litters. Anyway, after the beach we walked back to town and rented bikes to ride around and see what else was left on the small island. We ran a bit short of time but were able to see most of the houses. Our first stop was North Light, the farthest point from the ferry landing. Here is a very old lighthouse that is now a museum, but it was under construction so we couldn't go in.
After roasting in the sun all day and on the ferry, my arms are on fire and are still burning as I type this post. I have the worst burn I have experienced so far and it's not fun, but I won't let it ruin the day. We ate dinner back in Newport after relaxing from the bike ride. We were a little stiff from the ride so we went two buildings over to Tickets Restaurant. Their food selection was pretty good and we ordered just some basic stuff like chicken parmigiana, nothing special about the place.
For the night entertainment, we went to Newport Grand Slots to play some slots. This was fun since we both have never been to a casino or played slots before. We played $30 on the slots and actually walked away winning $25 back, which is great since we really need the money for tomorrow's food.
Tomorrow is checkout day. We have a full day of events planned but need to take care of any water activities before we give up the hotel room. The beach across the street has been closed for the past three days and we don't know why. It says "Water Testing" but we aren't sure if there is really testing going on or just that the water has been very "testy" and rough lately; too rough to go in at all.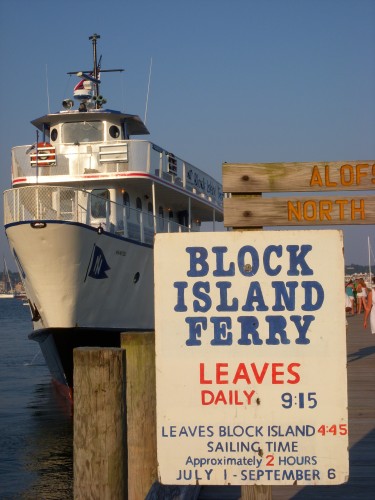 Arriving at Block Island.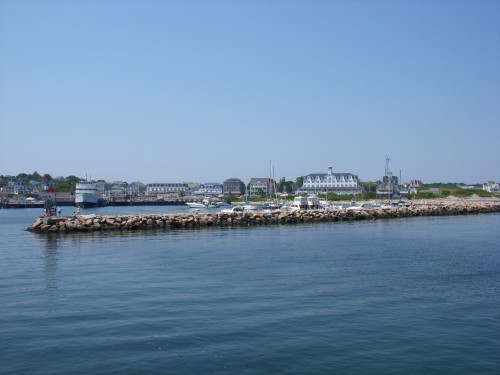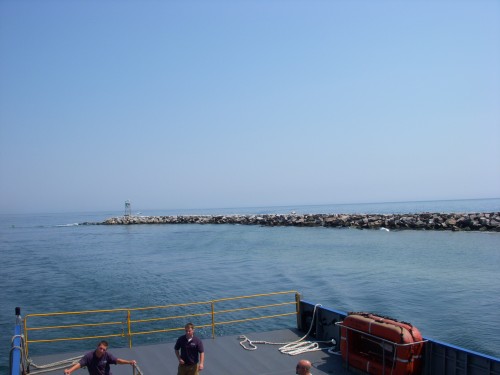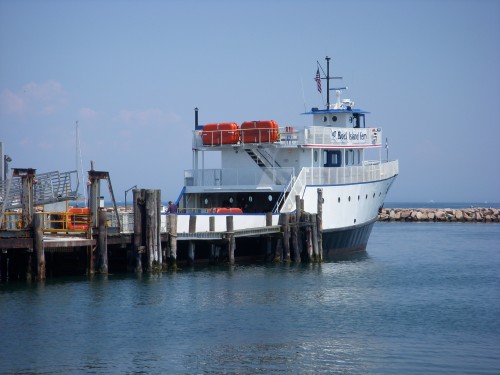 Mansions Beach.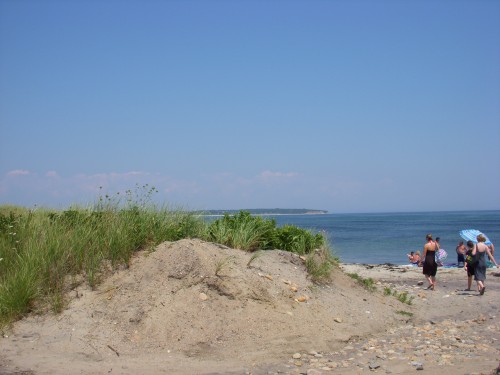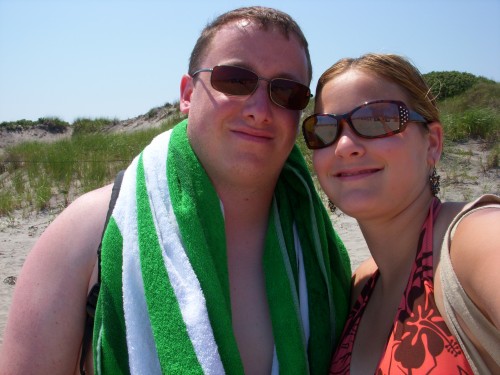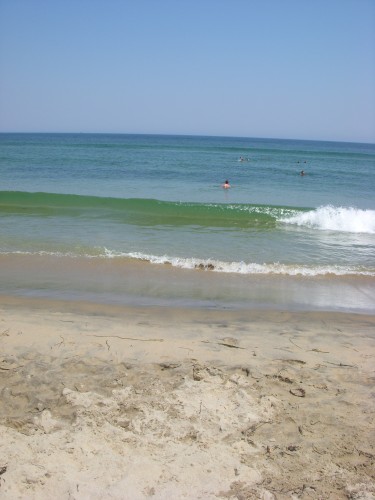 We climbed the rock wall that defined the harbor.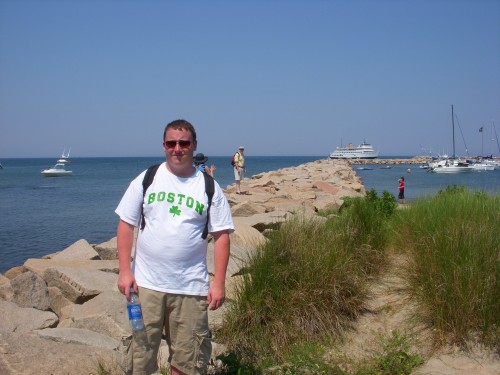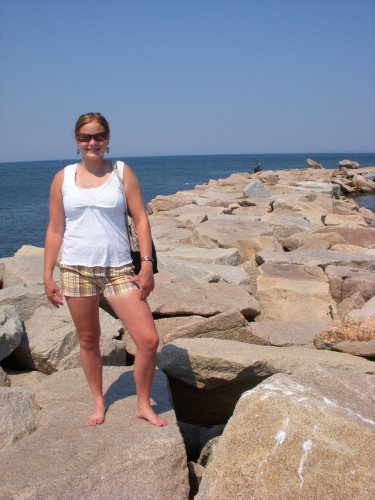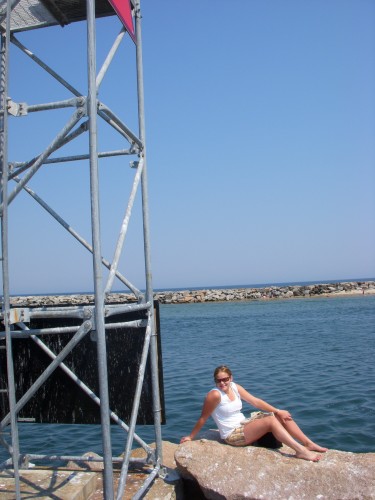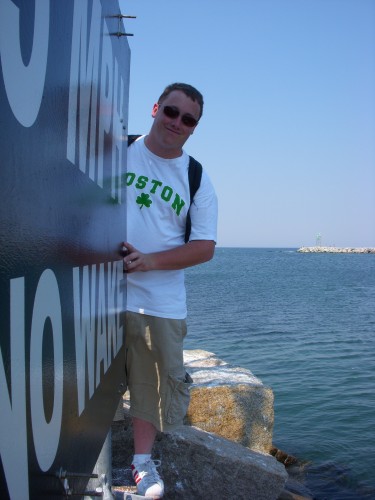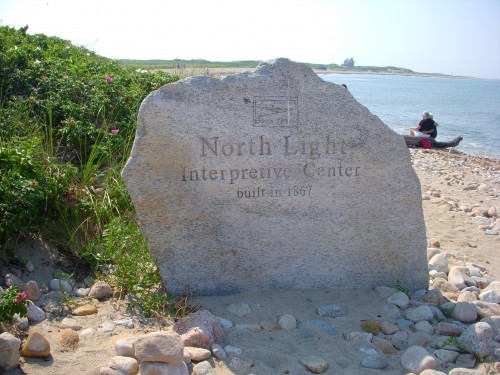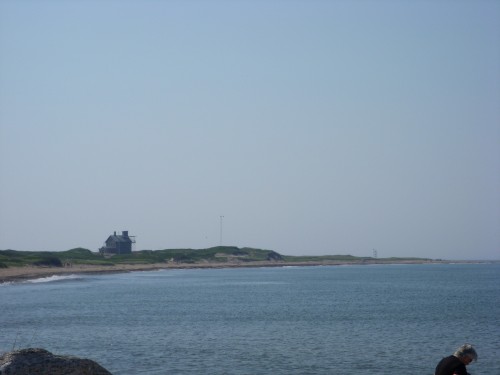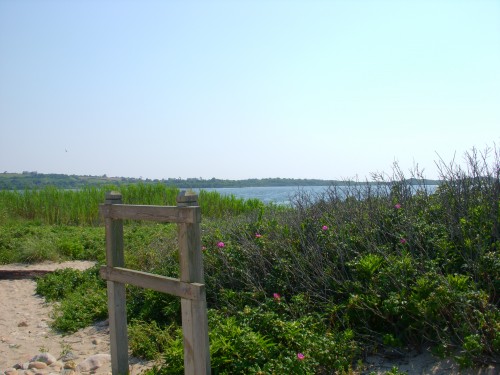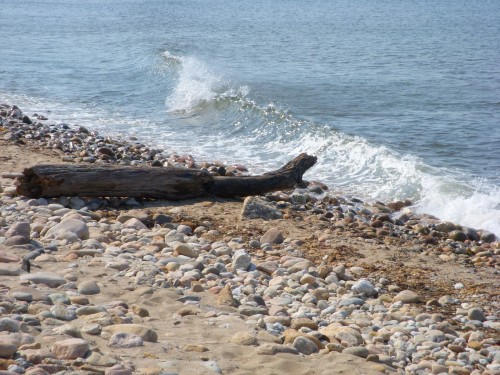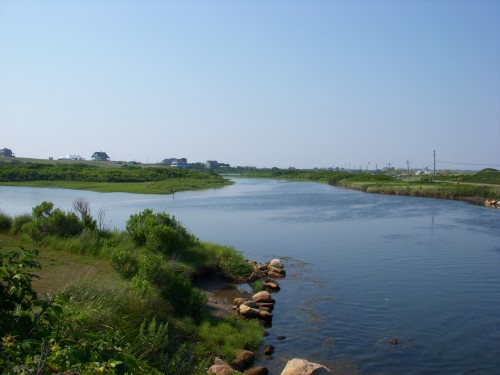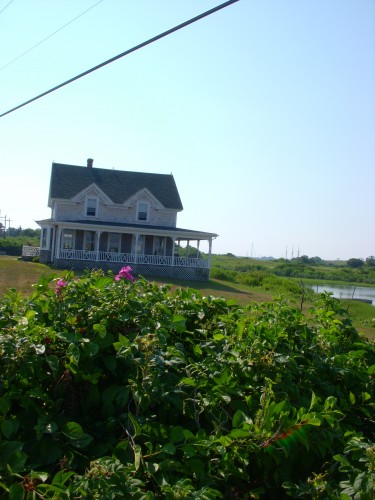 Leaving Block Island now.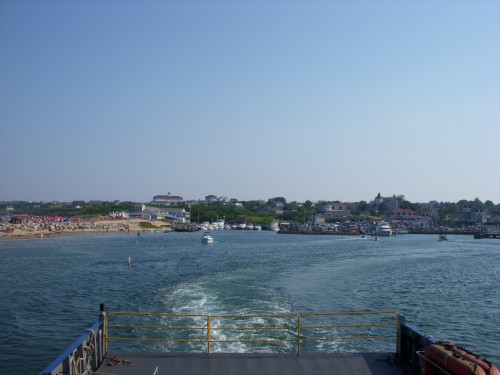 Ain't I sooo red?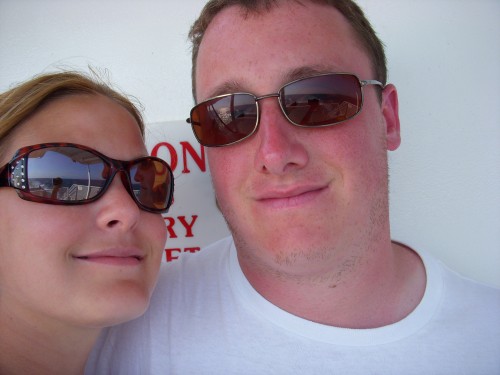 Lighthouse near Fort Adams in Newport. Almost home!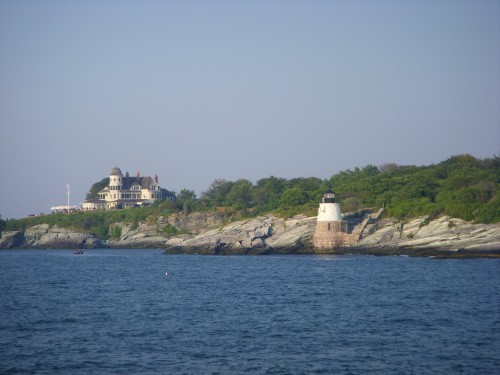 I just liked this picture. Shows how large those oil tankers are when they are empty.