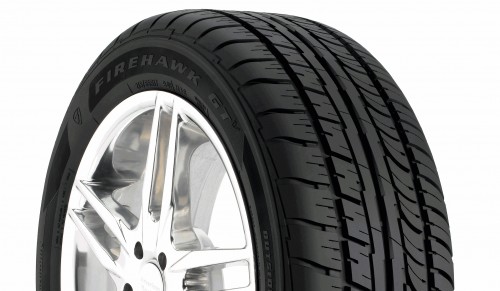 Jamie's car needed new tires two weeks ago to pass inspection. You can read more on that in the previous post. I decided to get four of Firestone's Firehawk GT's. This is an all-season tire with a 460 treadwear, so we'll get about 50-60,000 miles out of it, which is about 3 years for us on that car. Its rating is A for both traction and temperature. For the northeast I don't recommend anything less than A/A.
The tire looks really good on her car. Since its an RSX and a bit sporty, the tire fits in well. The tire has the look and feel of a sports tire because its a bit wider and sleeker, but has the dependability of an all-season tire and less rapid treadwear of a sports tire (like mine). It also is pretty decently priced, only about $100 a tire.
You can check out more at the manufacturer's website here.
The Firehawk GT's asymmetrical design provides optimal balance and evacuation of water. It's advanced technology called Veri-Pitch Noise Reduction helps reduce road noise. It has a high-silica compound and wider tread profile for improved cornering coefficient for superb handling.