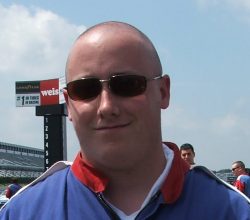 Welcome and thanks for visiting Joe's blog.
I am a senior network administrator for Professional Computer Associates, an I.T. company based out of Red Hook, NY, which serves the Hudson Valley and New York City. I obtained degrees in Computer Information Systems and Information Management from Dutchess Community College. I live with my girlfriend, Jessica, in our apartment in Port Ewen, NY with our wonderful daughter Arianna, who was born November 2012.
I enjoy the work that I do, so I'll gladly fix your computer for you. For fun I like to hang out with my friends, going to the movies, playing video games, and writing on this blog. Going out for the night and having a bunch of laughs is always fun and what I think life is all about, laughs.
I strive to always do better and make things harder than they need to be in order to constantly challenge myself. I hate when things are too easy. Plain and simple is more of my way of doing things but easy is another story. I love a good challenge. At work I always offer to do things that I have never done before and involve myself in projects that I know nothing about in order to learn.
Check out the contact page and get in touch with me if you ever want to hang out, I'm sure we'll have a great time!
Keep reading this blog to learn more about my adventure called life.
-Joe