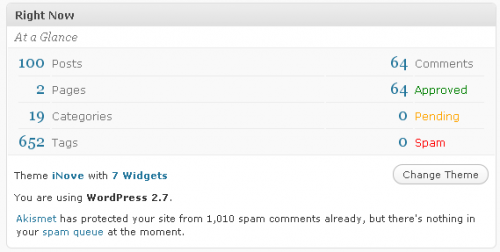 We've made it to the first milestone…100 posts!! I can't believe it took me almost a year, but hey, I'm here now!
I love how my spam comments are ten times greater than my actual comments, but I'm sure thats normal.
Thanks to all the constant readers out there. Maybe during the next 100 Jamie might actually post at least one of them!