Today was a horrible day. It stormed since Wednesday night and hasn't stopped yet. Because of this, all we did today was visit one mansion and then have dinner at Ruby Tuesdays.
We chose to see the Chateau-sur-Mer, which is French for castle on the water (see those 2 years of French did pay off I guess, didn't have to Google that one). Chateau-sur-Mer was built as an Italianate-style villa for China trade merchant William Shepard Wetmore. It was completed in 1852 and was the largest house until Vanderbilt built the Marble House in 1888.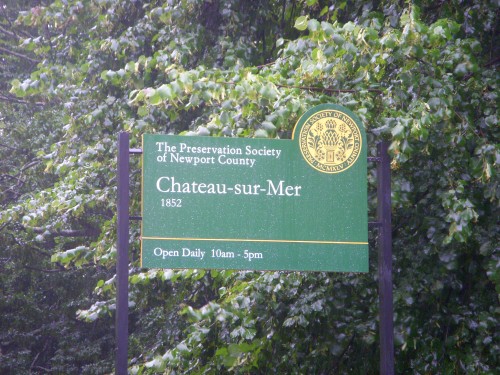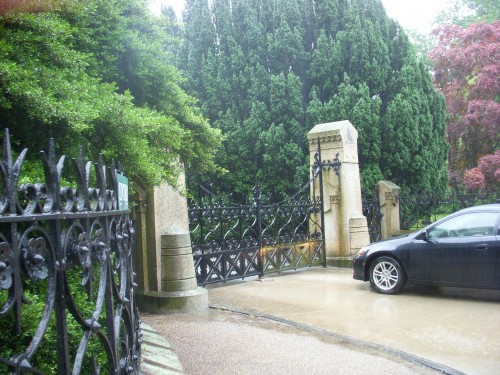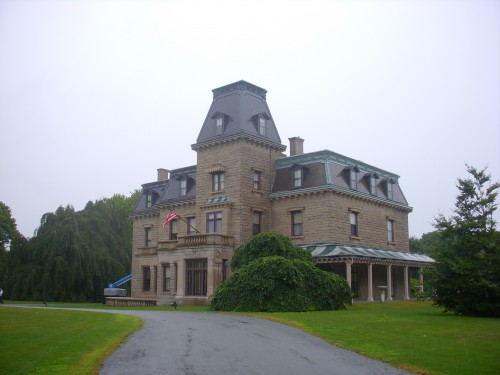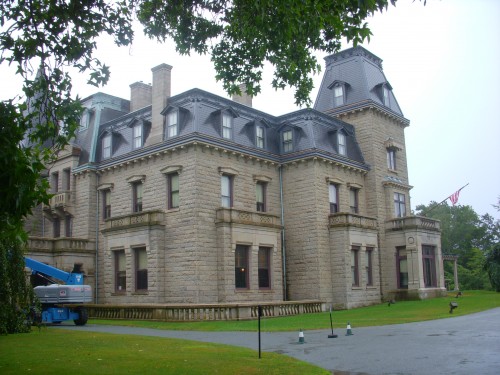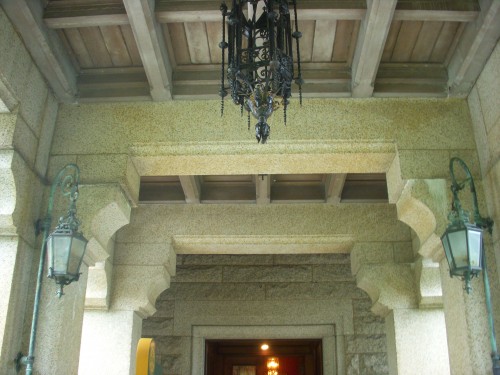 After we got in the car and left we went through this arch and past this house on the grounds that I am guessing was for the workers in the house. The tour guide was pretty bad so we didn't learn much about this place.

The Chateau-sur-Mer is currently undergoing restoration by the Preservation Society of Newport County and is to be completed this year.