Tuesday was a very hot day. Jamie and I decided to check out the famous Cliff Walk that was located only a few blocks down the road from our hotel. We had no idea that it was 3 1/2 miles long, but fortunately there were stopping points where we can pick up the trail another day. We weren't very prepared for a 7 mile walk, we had just woken up and didn't eat yet.
The scenes from the cliff are amazing. My pictures and words truly cannot define the beauty of the seaside and the fresh ocean smell in the air. If I were in better shape I would jog here everyday. We went 1 1/2 miles down the Cliff Walk and then headed back to Easton's Beach to cool off in the water. Since it was cloudy the water was much cooler today, but it was perfect after such a long walk.
After eating at Ninety Nine, a popular North Eastern restaurant chain like Applebees, we went for a sunset cruise on the Amazing Grace around Narragansett Bay. The guide was very knowledgeable, he spent his whole life in Newport. Later in the week we want to go on a long cruise that visits all the lighthouses and goes into further depth of the whole bay. We are also planning on going kyacking in the bay when the weather is nice out.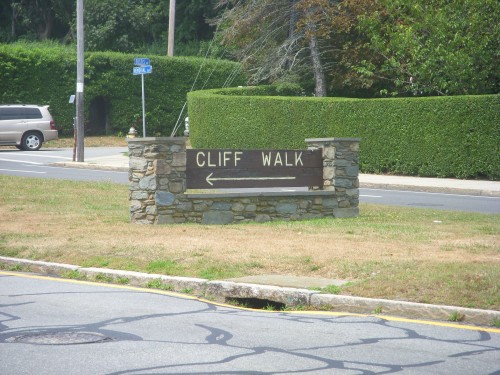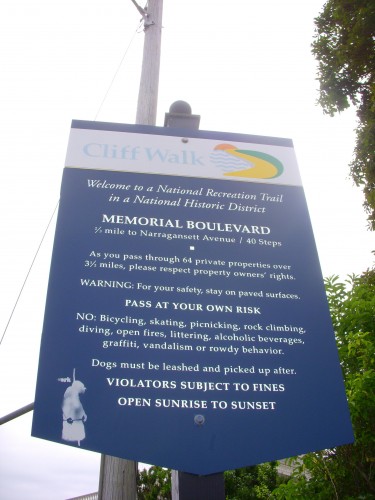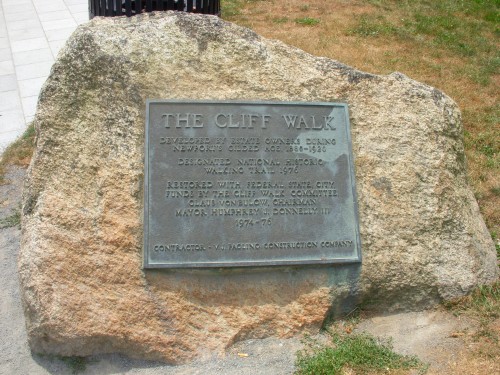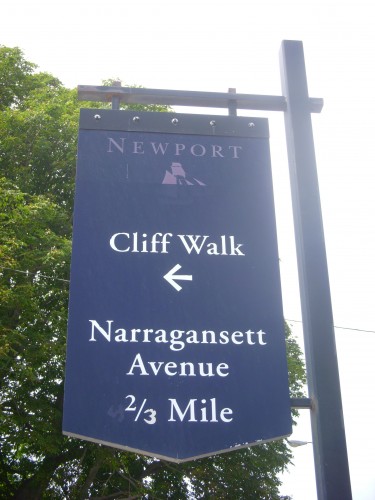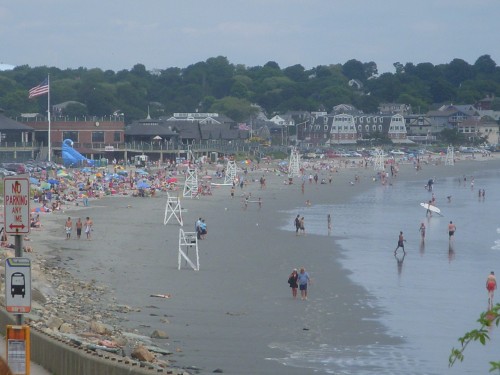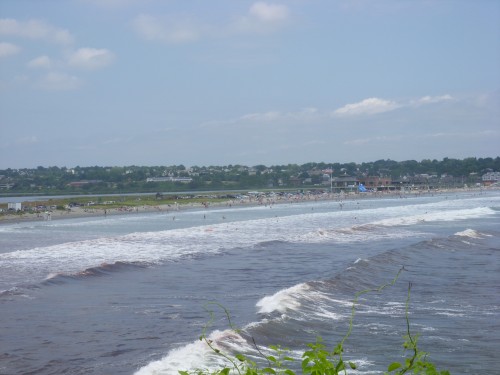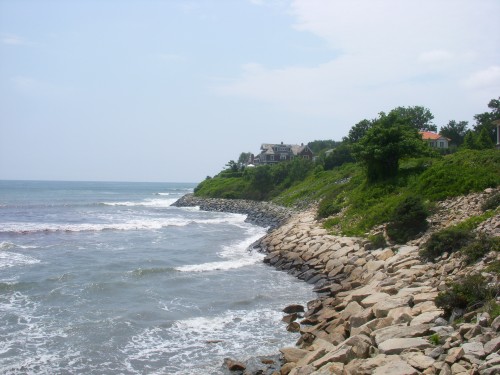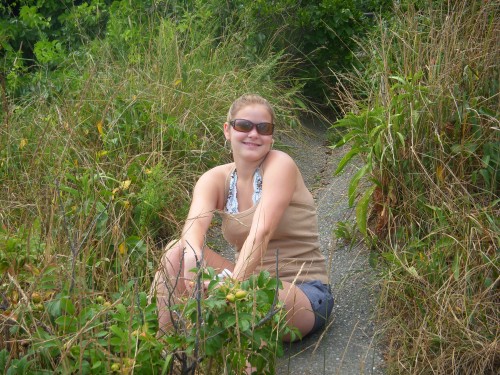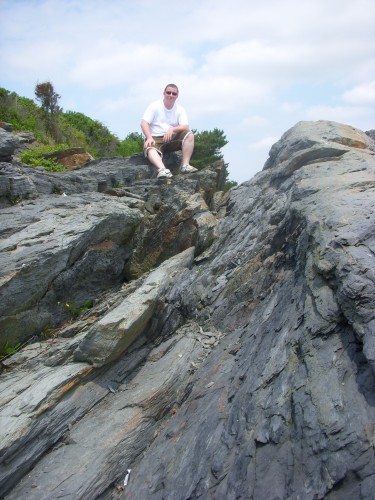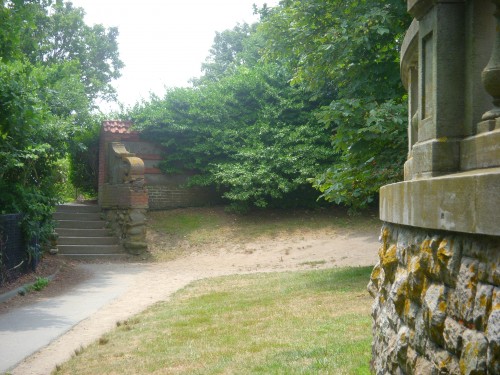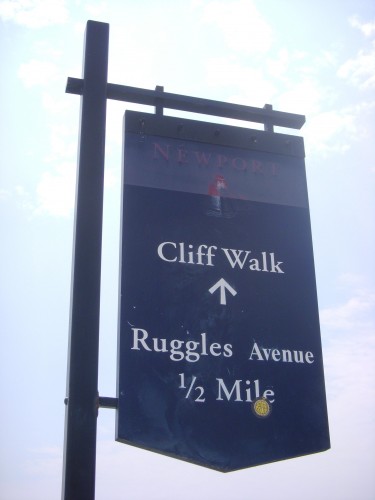 On one of the stops along the Cliff Walk there was the famous Forty Steps. During Newport's Golden Age, the Forty Steps were a gathering place for the servants and workers from the nearby mansions. Here they would hold weekend dances and play the Irish songs and music that reminded them of home.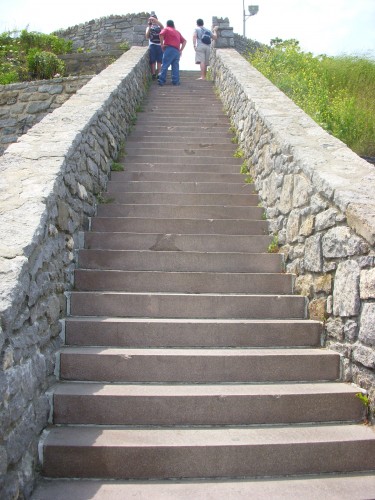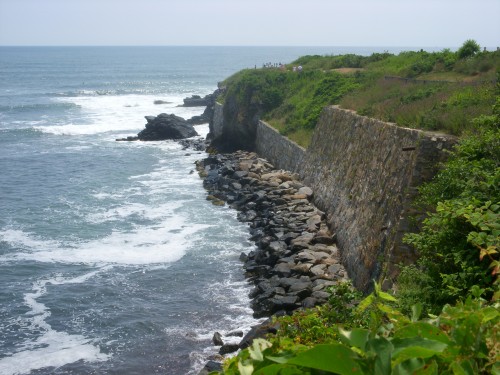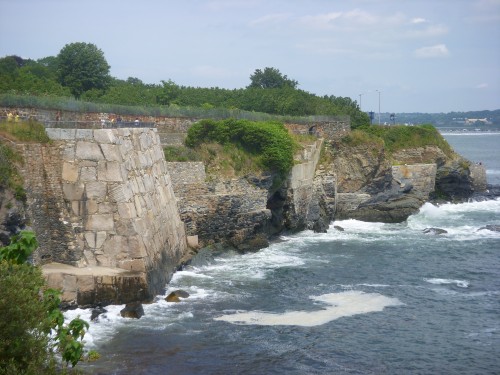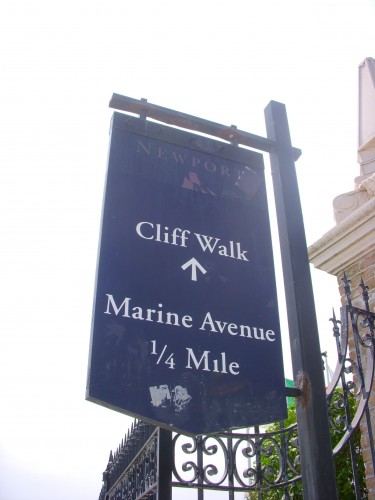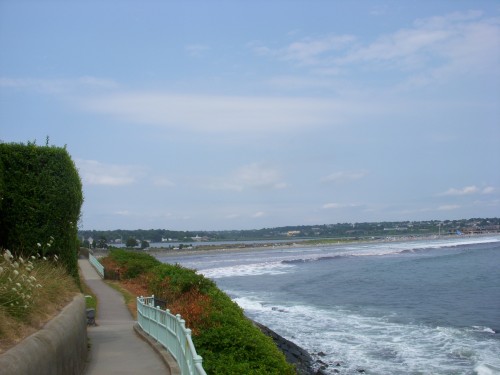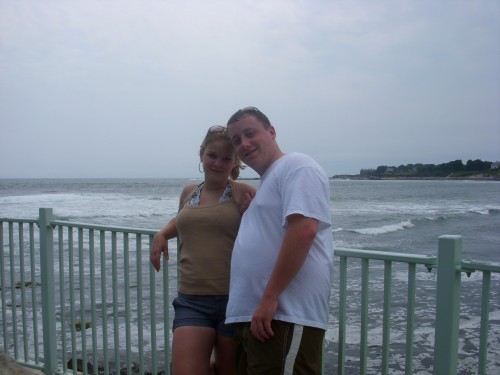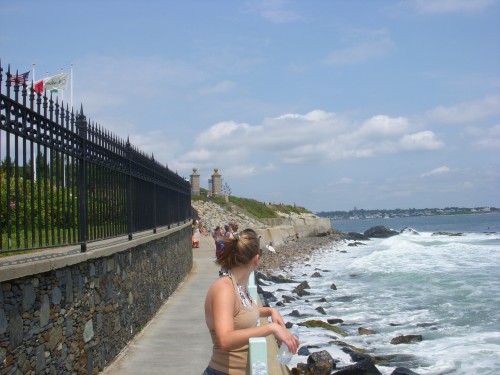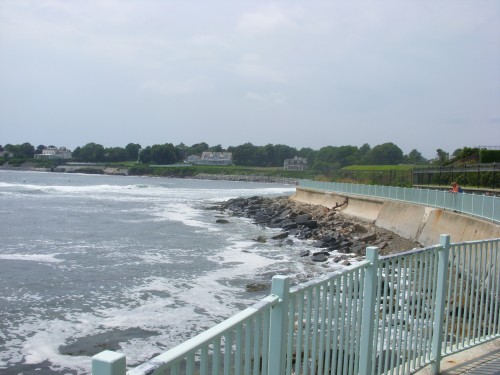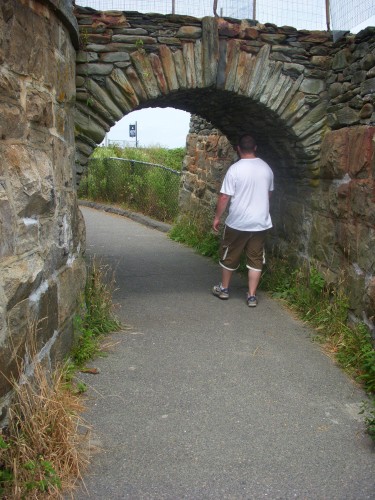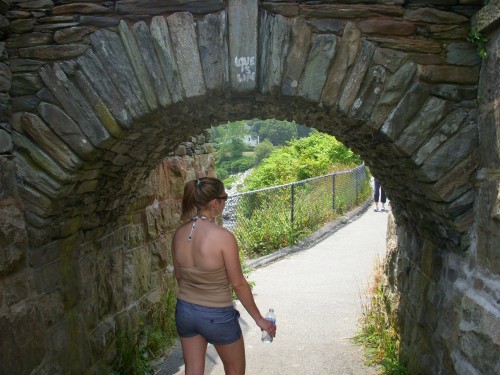 This is the last part of the Cliff Walk that we have not done yet. We plan on finishing this before the vacation is over.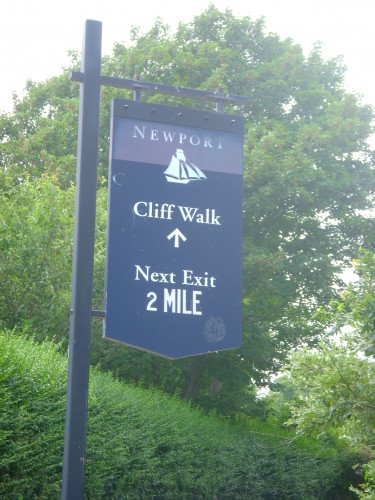 After diner we went for a sunset cruise around the bay on the Amazing Grace boat tour. We saw all the sites from the bay's view, which is so much better because at the time everything was built there was no road, everyone traveled in via the bay.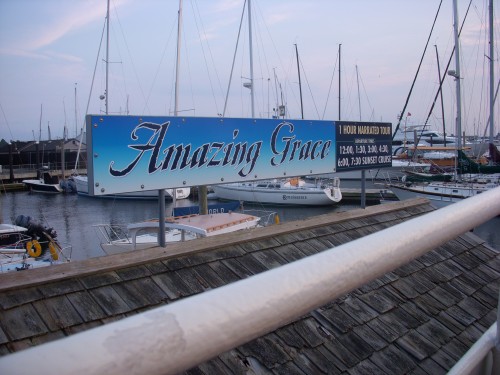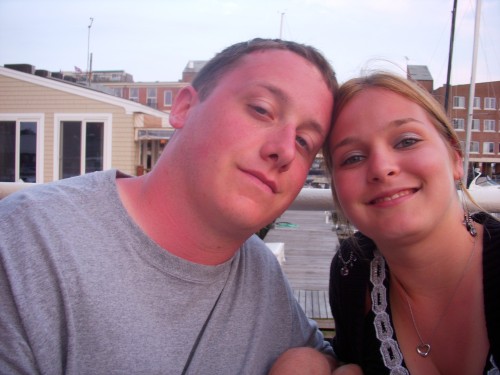 This is the Newport-Pel Bridge. It was built in 1962 to allow more traffic between the islands. Before the bridge the only way to get back and forth was the ferry, which couldn't hold as many cars as the bridge and took over an hour round trip.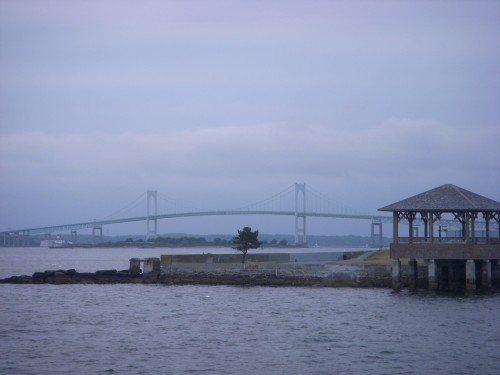 This is part of the old Fort Adams that was used back in the 1700's and 1800's to protect the bay. Throughout the past it was used as various training facilities and stations for the Navy. It currently isn't active but a museum.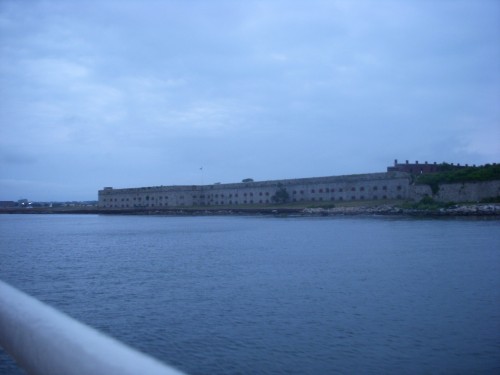 Sorry of the delay in the posting. I have had major issues with my hosting company in the past few days that didn't allow me to post this. I will have day four and five up tonight.