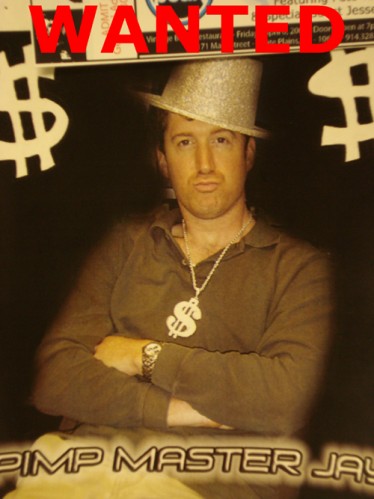 Wanted for being himself. NO REWARD, except laughing your ass off.
Goes by the name of Pimp Master Jay, The World's Greatest Webmaster, That Guy, and Gaulard.
I found this in someone's office at Pamal and I had to post it.
The slogan "pictures say a thousand words" is soooo true…….