On Friday I was working for a new client in Albany. They are getting a brand new server, APC and network switch.
My job was to mount the new switch and connect the data cables from the punch down that was done by the telephone company.
The first picture is what was done by the phone company.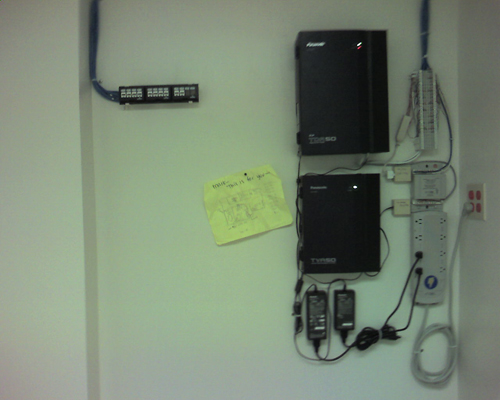 Here is what it looks like after I mounted the switch and 2 wall mount racks. These racks are really neat. They hug the wall saving space, especially good for this project since the closet is going to be used as a kitchen and storage area. They are pretty inexpensive too, only $200 for each. A 4 post 8 foot rack with shelves costs anywhere from $1,250 – $5,000 or more, depending on brand, number of shelves, accessories, etc, etc. You can check out these wall mount shelves on Dell's page here.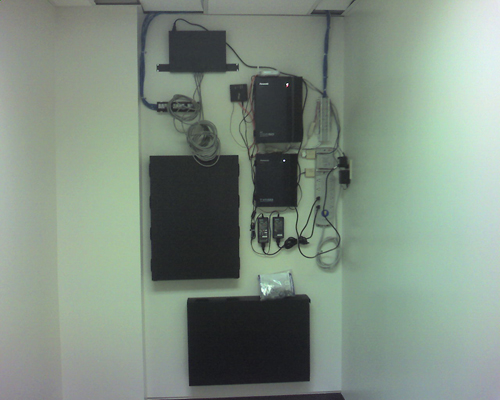 The wires on my side are a bit of a mess, but that's only because we didn't receive 1/2 the cables we needed. We have small cables coming so we can make it look neat, had to use 15 foot cables in the meantime. Just waiting for the server and APC unit to finish their setup then it's on to configuring the desktop machines on the new network.