On today, March 8, 2008 my beloved dog Huckleberry was put to sleep.
He was going to be 13 years old this May. He was the greatest beagle anyone could ever ask for. I love him so much and I am so upset. Today was my birthday and this was by far the worst gift ever. I swear I have never cried like this before, and I am not an emotional person, I hate sharing my feelings.
I will miss the guy that always was happy to see me and come barking greeting me at the door when I came home. He always played with me and cheered me up when I was sad. He will be missed tremendously by everyone in my family.
He led a great life and was well taken care of and loved, but it is still so sad to let him go. I don't know what I am going to do tomorrow when I am not met in the morning by my friend to come and see me and lick my face, wag his tail and jump on me.
Rest in peace, you are a beloved member of this family and we will never forget you.
In his memory, here are some photos that I have readily available.
FEB 2008, at Jamie's birthday party only 2 weeks ago.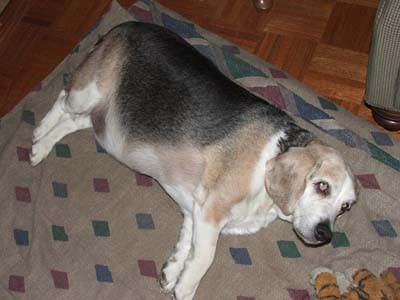 This one was at this past Christmas 2007.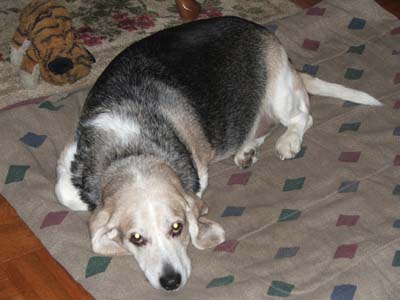 This one was from Christmas 2005, he always loved to knock down the pillows on the couch and lay on them.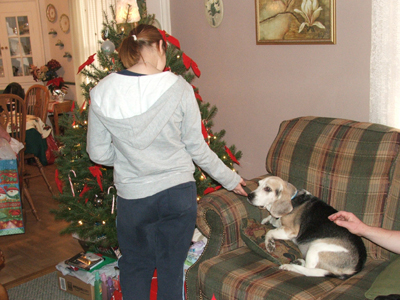 The next two are from June 2005 during my father's birthday and father's day (its usually the same day, so he gets twice the presents!).