This weekend was pretty boring, nothing eventful happened. I changed the oxygen sensor in my car that went on me, changed the oil in Jamie's car, picked up my 50″ plasma TV that I had repaired, cooked dinner, went to a soccer game, went shopping for a dress with Jamie (highlight of the weekend) and slept in late on Sunday.
Not much else to post about, I didn't get a chance to paint more this weekend with all the running around I did. Tried to spend most of the time out of the house since it was so nice out.
EHWSL got the new jersey's in with the FX Technologies sponsorship on them :)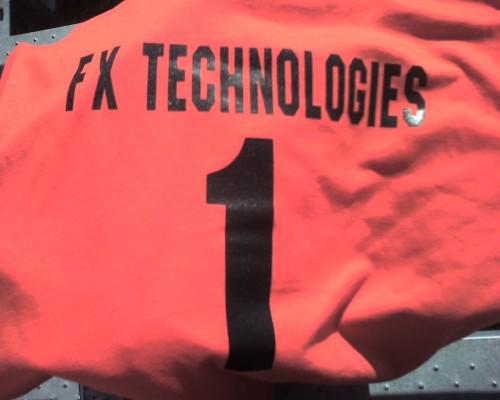 And here is the shot of the mean chicken I whipped up Saturday. Mmmm. It was tasty. Crappy picture but thats garlic cloves, rosemary and some squash chopped up all over the chicken along with a bunch of other seasoning. I really like to cook. Jamie had salmon. I don't like fish so I didn't take a picture of it.